Business Update
Amazing week of meetings, investors and opportunities as we talked about International House fund raising. Jun is in Malaysia and Singapore and I have been in the UK, spent the day in London meeting with investors, other developers and budding property people. Always happy to help especially were I was just a few short months ago really.
Personal Goals
Longevity and diet – have maintained waist while switching up my food plan to include more complex carbs and less animal fats (ie. butter) though have noticed a bit of drag in mental clarity. Could be sleep related as I have had some weird hours this week with travelling to London for a 1 day trip and also overseeing Jun's trip causes some early mornings/ late nights.
Family Update
Been a single Dad this week. We survived 🙂 almost the whole week. Has been challenging, and you know you have fallen into a role when you notice the kitchen floor actually gets dirty (haha never did before… Thank Jun)
We even made a volcano project together for Geography.
On Youtube
Loved the Fission and Fusion info from Bill Gates
and this young Physics guy! Beat that Sheldon! haha.
Fitness wise did this HIIT, Melissa does 50 on 10 off, is a great Cardio/ heart starter
with this on cool down
On the Kindle
Started "Reaching down the rabbit hole" which was a free Prime day download, gave it a try, and it is really interesting… Maybe my high level knowledge of the brain and it's parts make a book about neurology interesting to me, especially right now as I delve deeper into understanding the psyche and the brain, and the effects food has on that.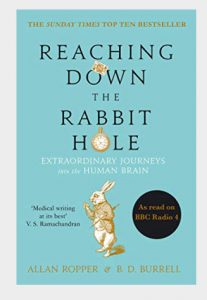 The following two tabs change content below.
Over the last 6 years I have managed to find the love of my life and create a family, create a successful business and know when to quit (maybe a bit late) and moved into a lifestyle of investing. Currently working on a passive income to replace my previous income, we are about 50% of the way towards it) I am passionate about helping guys become more fullfilled in their life by addressing micro problems one at a time in the sphere of Health, Wealth and Wisdom.
Latest posts by Craig Lambie (see all)