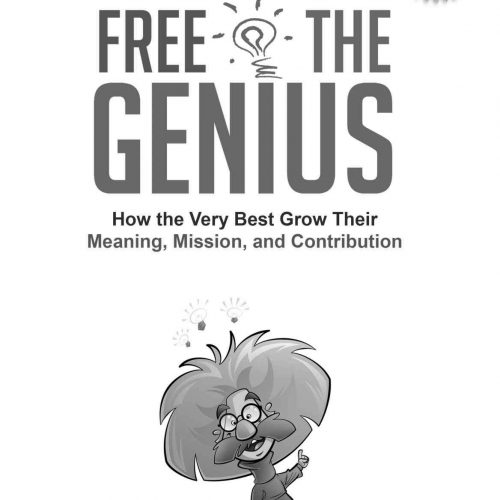 Another personal development "PD" book, free the genius was a a great one to read. This one was really good at re-enforcing some of the ideas and concepts from previous books and courses that I have done.

I especially liked the stories from the multiple generations of farmers the author came from. His grandfather practised some really great decision making in fashion, 3 outfits.  One for work, one for going to town and one for Sunday. I saw this as not only helping with decision fatigue, but also knowing if you are "at work" or "at play" – sometimes I forget to stop working, focus on the family or similar, so this concept really reminded me of having a time to turn off. When you work for yourself, from home, there is no barrier between home and work – so you need to create some psychological barriers to enable this.
Technical
Technically, this book was well put together, sections and chapters organised in a way that made it really readable and doable in sections, I read a section each day as part of my morning routine.
Favourite Quotes from "Free the Genius"
"His hack was this: He knew when he wasn't working. The different clothes he wore in each situation were his reminder to think and act differently. Years later, Mr. Rogers employed a similar strategy. High performers know that regularly stepping away from their work is a highly productive move."
Here are four reasons most people drop out of preparation: 1. Time: You definitely don't have time for it. (You make time for it.) 2. Boredom: You'll sometimes get bored with it. Or discouraged. 3. Solitude: You'll probably be alone when you're preparing. 4. Doubt: You'll question whether it's worth it when there's no obvious benefit." (from "Free the Genius: How the Very Best Grow Their Meaning, Mission, and Contribution" by David Martin)
Amazon have provided a nice link to take a sample of the book for yourself: http://amzn.eu/3dUnNRK
The following two tabs change content below.
Over the last 6 years I have managed to find the love of my life and create a family, create a successful business and know when to quit (maybe a bit late) and moved into a lifestyle of investing. Currently working on a passive income to replace my previous income, we are about 50% of the way towards it) I am passionate about helping guys become more fullfilled in their life by addressing micro problems one at a time in the sphere of Health, Wealth and Wisdom.
Latest posts by Craig Lambie (see all)